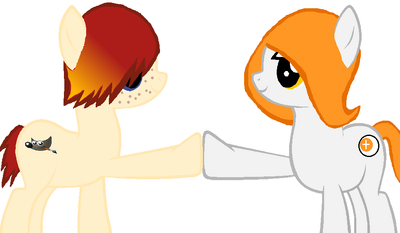 G 
is a chatmod on this wiki and a good friend of 
Arnav
. She hates wearing pants.
What she looks like
Edit
She's a ginger with short hair. She's pale and has a lot of freckles. She's also a little under 5 feet tall. She normally wears a hoodie with dark jeans and winter boots when school is in. When school's out, she wears a t-shirt, some shorts, and a pair of sandals from Brazil.
She was born in Arizona, moved to Minnesota, and grew up there. During her childhood, she was all over the place, always wanting to make friends, she was outside a lot, etc. That all changed when she got on wikia in the November of 2013. In early 2014, she started to mature and her sense of humor got darker. She was on the computer a lot more and became a lot more secretive. She's still active on wikia to this day.
Ad blocker interference detected!
Wikia is a free-to-use site that makes money from advertising. We have a modified experience for viewers using ad blockers

Wikia is not accessible if you've made further modifications. Remove the custom ad blocker rule(s) and the page will load as expected.